Our Programmes and Grants
Our membership is flexible and designed to support your needs and the needs of the young people you work with. We provide a range of grants and programmes tailored to your needs, which are open to all NE Youth Members.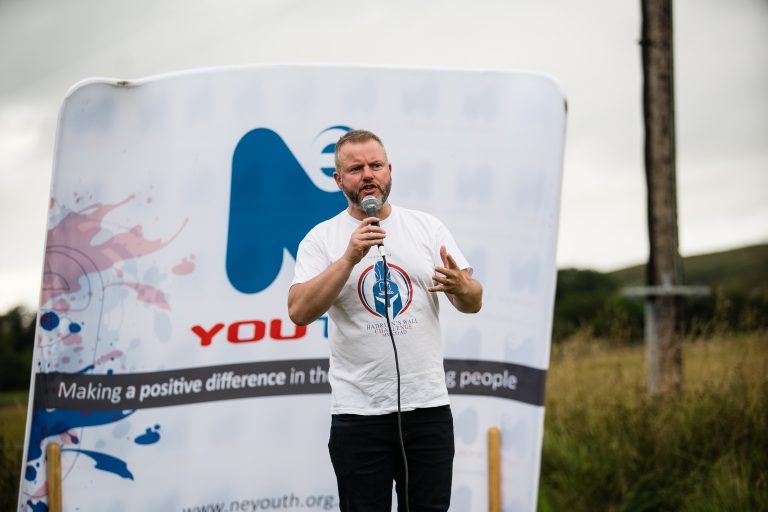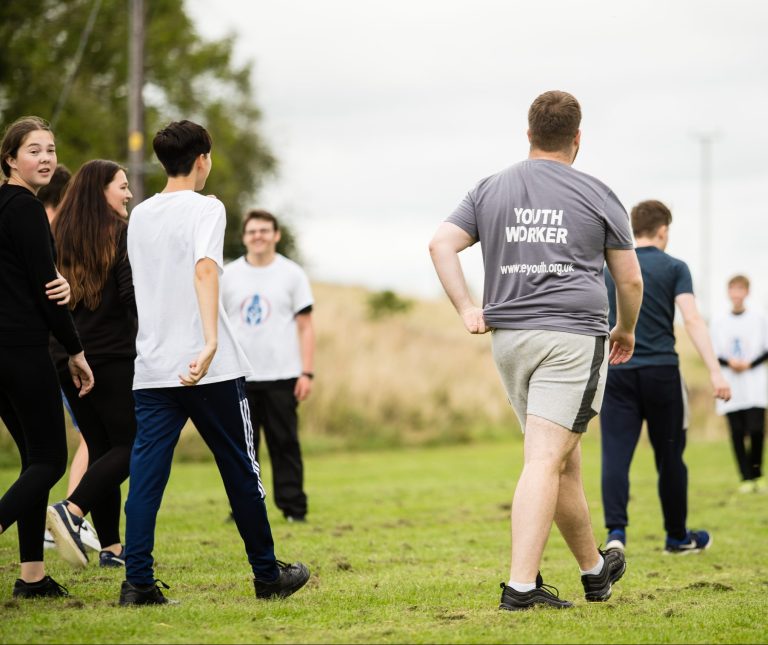 Programmes and Grant Support
Based around the needs of your service, we can deliver programmes directly or supply you with the relevant resources. Our grants can support existing projects, further support young people or help you set up something new.
We Can Support You to…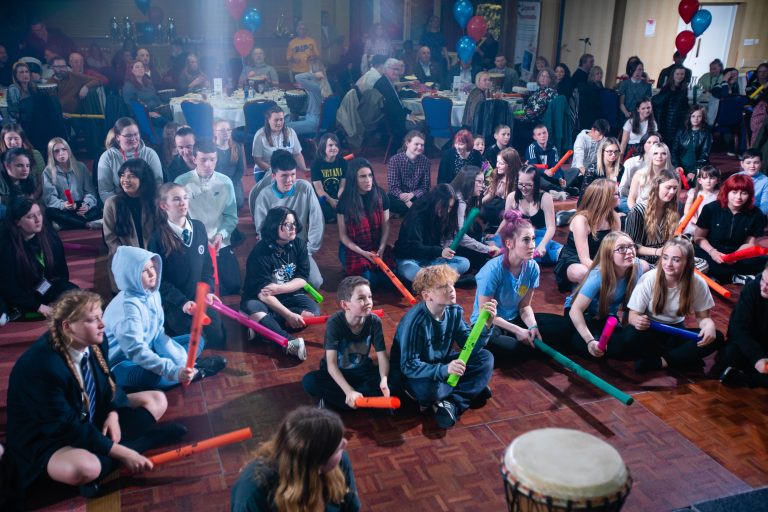 We Can Support You to…
Enhance Experience
Our programmes and grants can help your organisation create even better experiences for young people.
Make Ideas a Reality
If young people in your organisation have an idea they'd like to implement, our programmes and grants could help.
Kickstart Projects
Expertise and funding to really kickstart programmes and give your existing programmes an additional edge.
Our Programmes & Grants
Our workforce development offer for members will be delivered in conjunction with the North East Youth Alliance and will include opportunities for volunteers, practitioners and leaders.
Healthy and Happy Social Action Grant
In celebration of our 85th Anniversary in 2020, we launched the Healthy and Happy Social Action Grants. Groups can apply for a Micro Grant of up to £400, to support young people to make their ideas for activities around the theme of Happy and Healthy a reality. All projects need to be led by young people.
Members can apply for a grant of up to £1,000 towards projects associated with their organisations. Emphasis will be placed on funding capital costs such as, equipment, resources, programmes staff/volunteer/coach training and development.
NE Youth is a regional provider for the Youth Achievement Award, providing young people with accredited recognition for the work they already take part in within their youth organisation. With 5 levels of awards to work through, starting with just 10 hours of volunteering.
Google / Youtube – Be Internet Citizens
Young people learn how to be safe and respectful to others in a digital world through an engaging and thought-provoking workshop.
The Road Code programme teaches young people about the dangers of the roads. This programme is especially targeted to age groups who are starting to learn to drive, have just passed their test or have peers who have.
5 Steps Development Programme
Our 5 Steps Development Programme is a tried and tested employability programme for young people aged 16-24 and is a staple part of the NE Youth offer. The programme offers a residential aspect to promote team working and leadership skills, delivers life and employability skills sessions and offers young people volunteering or mentoring opportunities to support them into work.
Young people can take part in a 4 day sports, activities, leadership and development programme, where they will gain vital life skills, become more work ready, build confidence, and have fun.
A tailored support programme to include vital employability skills to get young people ready for the world of work. This programme includes support with C.V. building, confidence, leadership skills and careers support.
Youth Violence / Knife Crime Awareness Workshops
An interactive and impactful workshop aiming to teach young people about the risks of violence and knife crime.
First Aid Workshops with the option to become accredited.
Mental Health Awareness / Wellbeing Workshops
A workshop to support young people to identify ways they can support their own mental health, as well as the mental health of their friends and family.
Gaming and Gambling Workshops
Workshops to support young people to gain the knowledge needed so they can be fully aware of the risks and dangers of gaming and gambling and where to go for help and support if they have a gaming or gambling related habit.
We are proud to work in partnership with the national organisation, Your Game Plan to offer our member network exclusive access to this learning platform that young people can access, which supports young people to transition from education to employment. Young people can access soft and employability skills courses, as well as careers advice from leading businesses that will give them the confidence, knowledge and learning they need to make the right decision for the future.
Projects with Pride Awards
Projects with Pride is a regional awards ceremony for young people and youth organisations. The Awards reflect our ongoing commitment to recognise and celebrates the success, achievements and talents of young people, volunteers and staff at all levels within our membership network across the North East.
Hadrian's Wall Challenge Event
In partnership with Challenge Northumberland, we are delighted to offer Members this exciting opportunity to join us to collectively walk Hadrian's Wall in one day, followed by a celebration event at the Sill.
The challenge will involve 8 sections, where member organisations can walk a section each. We can possibly have more than one member group walk a section if demand is high. Each group will be allocated a section based on their needs and abilities and will walk between 8 and 13 miles of Hadrian's Wall.
Successful groups will be able to use this opportunity to raise sponsorship funding for their own organisation should they wish.
Clay Pigeon Shoot Fun Day
An extension of our Clay Pigeon Shoot Fundraising Event, this is a fun clay pigeon shooting competition with trophies for the winners. The day includes lunch, shooting instruction, tuition and guns/ cartridges are supplied. This day is generously funded annually by the Terry Lifen Fund.
Come and experience the ultimate muddy obstacle course! NE Youth are proud to partner annually with Challenge Northumberland at Hedley West Farm to deliver this exciting event, with heavily discounted tickets for Connected Members at our Clarty Bairns Day in summer.
We run an annual Photography Competition open to all young people within our membership network. Entries get independently evaluated by a panel and the first place wins a prize!
We are proud to support Regional and Local Boxing Competitions as we have done historically as an organisation.
An enterprise programme for young people. Young people are given £10 and encouraged to grow the tenner through social action.
Northumberland Pride Event 
We are proud to support Northumberland Pride at their Pride festival and we host the Youth Zone tent, offering fun activities during the day for young people aged 11-25. The festival has unfortunately been cancelled for 2022, but we are continuing to support their wider work with LGBTQI+ young people across the region.
We run an annual Arts Competition open to all young people within our membership network. Entries get independently evaluated by a panel and the first place wins a prize!
We run an annual Poetry Competition open to all young people within our membership network. Entries get independently evaluated by a panel and the first place wins a prize!
A social action challenge open to young people who are passionate about the environment and want to make a difference. Entries get independently evaluated by a panel and the first place wins a prize!
NE Youth are proud to partner with UK Youth to bring the Bite Back 2030 programme to the North East.
Our Youth Workers will work with young people to become Community Food Champions. Community Food Champions drive grassroots change to help ensure all young people, no matter where they live, have access to healthy, nutritious food. We are recruiting passionate young people aged 11-18 who want to use their voice to make a positive change in their community, with one group in Sunderland and one in Newcastle (dates to be announced). This is a fantastic opportunity for young people to meet new people, gain skills and enhance your CV!
"We feel very lucky to be a part of an organisation which actually does what it says!"
"Overall, NE Youth have done an excellent job in keeping everyone informed and motivated during a very difficult period. I am looking forward to being part of NE Youth as we start the process of re-building and reinvigorating youth services in the North East, post Lockdown."
Join Our Membership Network
Apply for our grants and programmes by becoming a member today.
Apply Now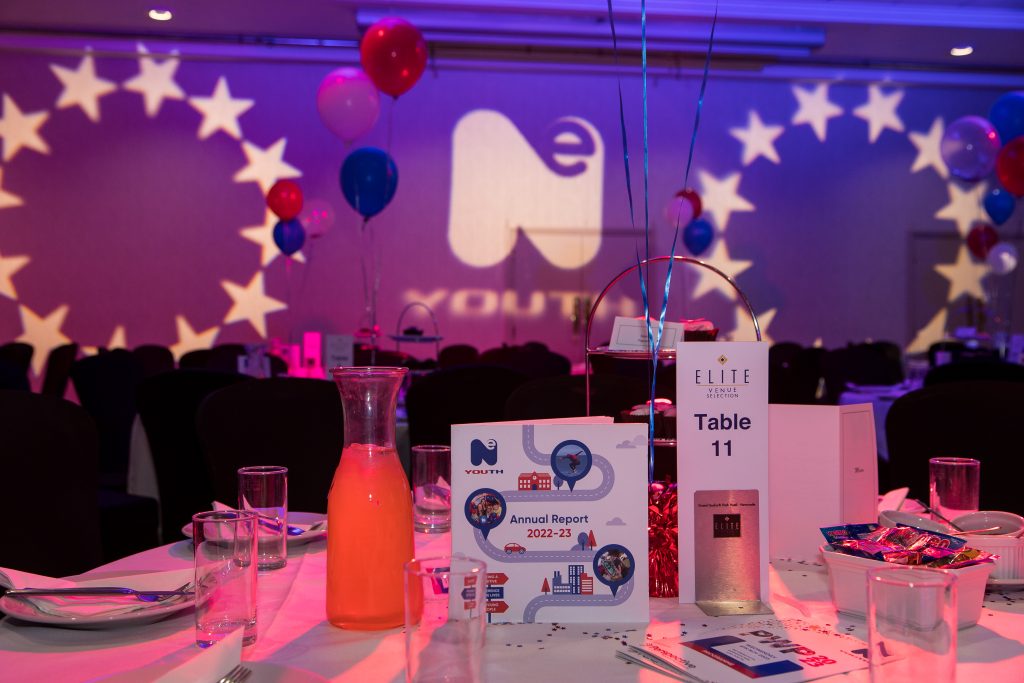 Projects with Pride 2023: Celebrating Youth Excellence in the North East
View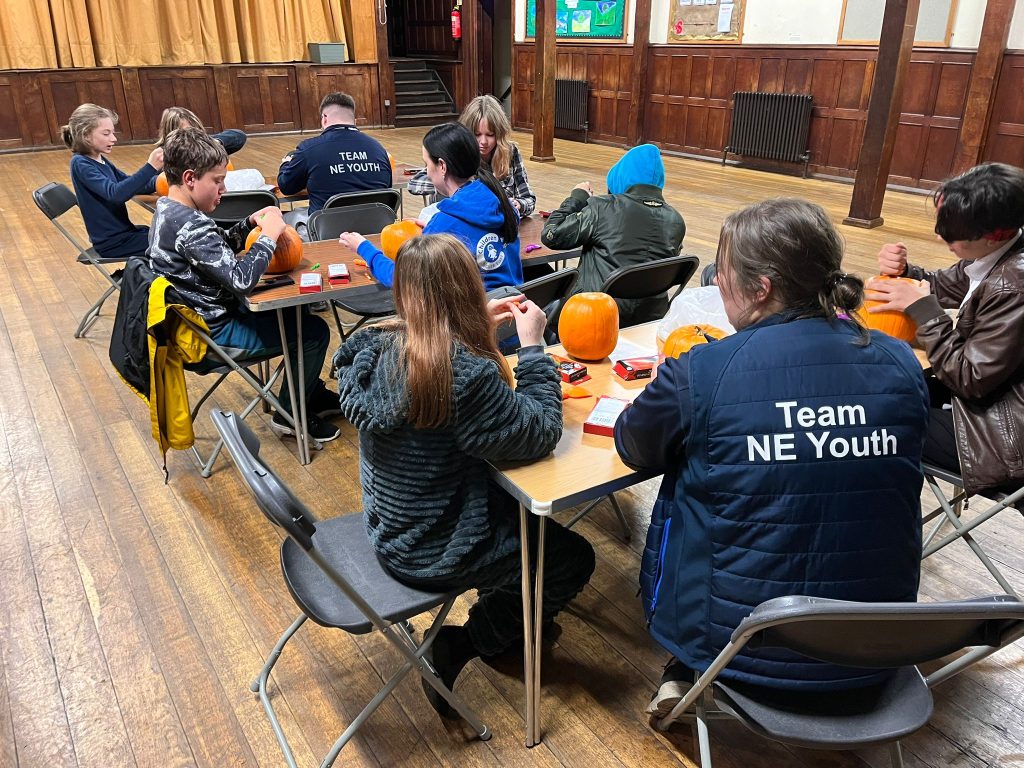 Transforming Futures: Fenham Youth Club Receives Vital Support from the David Dockray Fund at the Community Foundation
View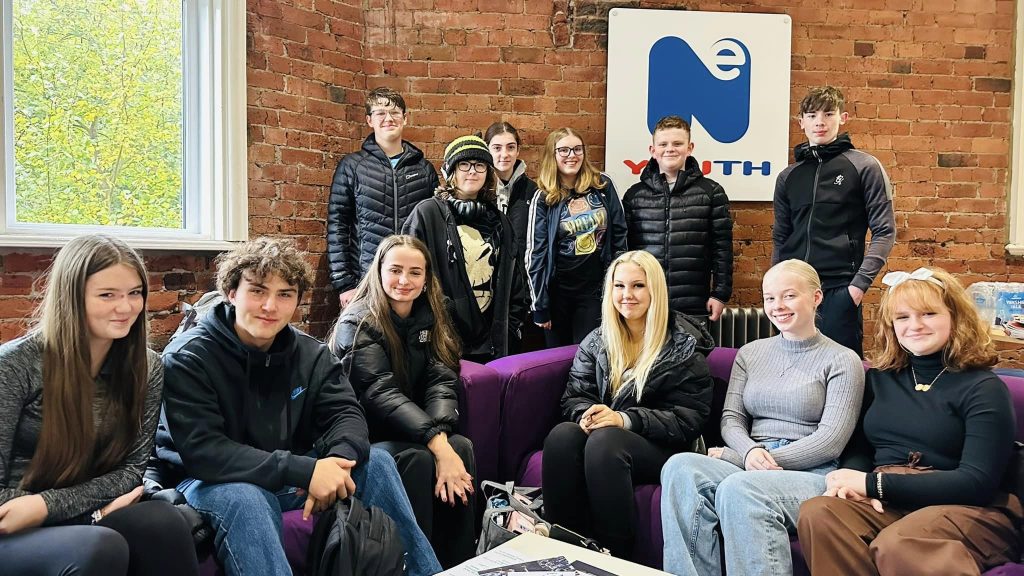 £16,000 up for grabs as the Northumbria Violence Reduction Unit launches its youth fund
View